CORESZON FOR YOUR COMMUNITY
Because working well together boosts mental health!
NAVIGATING CHALLENGES
TOGETHER
What strengths has your community – as a team, a neighborhood or an organization – been relying on over the past year? What external resources have helped you adapt? And what internal resources have you come to value in individuals, and in your community as a whole? By taking time to appreciate what you've lost, learned and achieved, you can build community resilience. 
GOOD TO KNOW
CORESZON stands for Community Resilience Network because we're a cooperation-based prevention program. This means that we work best when we work with others.  
Why? Because when it comes to promoting community mental health, embracing interdependence is the key to sustainable change! 
You know best what your community needs. 
We look forward to learning more about how we can support the valuable work you do with our science-based approach to strengthening community wellbeing and resilience! Choose a training format and contact us to design an interactive talk, workshop or capacity-building process that matches your community's values, strengths and needs. 
CORESZON is a non-profit organization dedicated to improving mental health equity. This is reflected in our pricing plans for non-profit and for-profit organizations, and in our partnership strategy. Partnering with us to build capacity for mental health in your community or non-profit organization lowers your training costs and raises our shared social impact.  
Contact us with a training enquiry!
How would you like to introduce a hands-on approach to mental health promotion and prevention in your community? Contact us to design a training approach that matches your strengths, needs and values!
Introduce a hands-on approach to mental health promotion and prevention in your community. Contact us to co-design a sustainable training process that matches your strengths, needs and values!
MENTAL HEALTH PARTNERSHIPS
If you are a non-profit organization with little or no funding for capacity building, we're happy to join forces and apply for funding together. 
Community resilience is the ability to recover from dramatic change, sustain adaptability and support new growth (Ungar, 2011).
It can be understood in different ways, depending on who you are, and where you are looking at it from. At CORESZON, we focus on the social ecological aspects of resilience by asking the following questions:
How much do community members value the social ties that connect them with each other and help them do what they need to do in order to get through difficult times? (social capital)
How well do community members utilize the places, services, material resources and networks in their environment that can help them navigate challenging times? (infrastructure)
How well do community members cooperate and negotiate with others to access or create the resources they need in order to cope and thrive? (cooperation)
How well are communities – as organizations, teams or neighborhoods – able to trust in and depend on external agencies and support, and how well do external agencies depend on and trust them to know what they need and self-govern? (interdependence)
How resilient we are in crises is much more than a question of individual behavior. The conditions we work, play, learn and work together directly impact our wellbeing. While no single individual can change adverse conditions alone, we believe that everyone has the potential to contribute.
This potential is determined by the feeling that
I can have a positive impact on my social and/or physical environment (self-efficacy)
My voice is heard when decisions are made that impact my family, my life and my health (sense of control)
The abilities and qualities that I have to offer are seen and valued by others (dignity)
These are all feelings that can only grow in relationships to others. In a resilient community, social ties can withstand adversity; by maintaining meaningful connections, community members are able to give each other a sense of control, self-efficacy and dignity. 
Healthy child development is one of the main pillars for a happy, productive society with a sustainable future. Policies and services that promote healthy child development depend strongly on the capacity of caretakers to participate in their successful implementation and delivery.
Despite its vital importance, caretaker wellbeing  is an often-neglected resource when it comes to promoting child and adolescent mental health.
Current findings in mental health, neuroscience and public health research emphasize the importance, efficacy and sustainability of approaches that focus on caretaker wellbeing and its many social determinants.
CORESZON addresses this need by placing caregiver mental health at front and center of our training and capacity-building activities.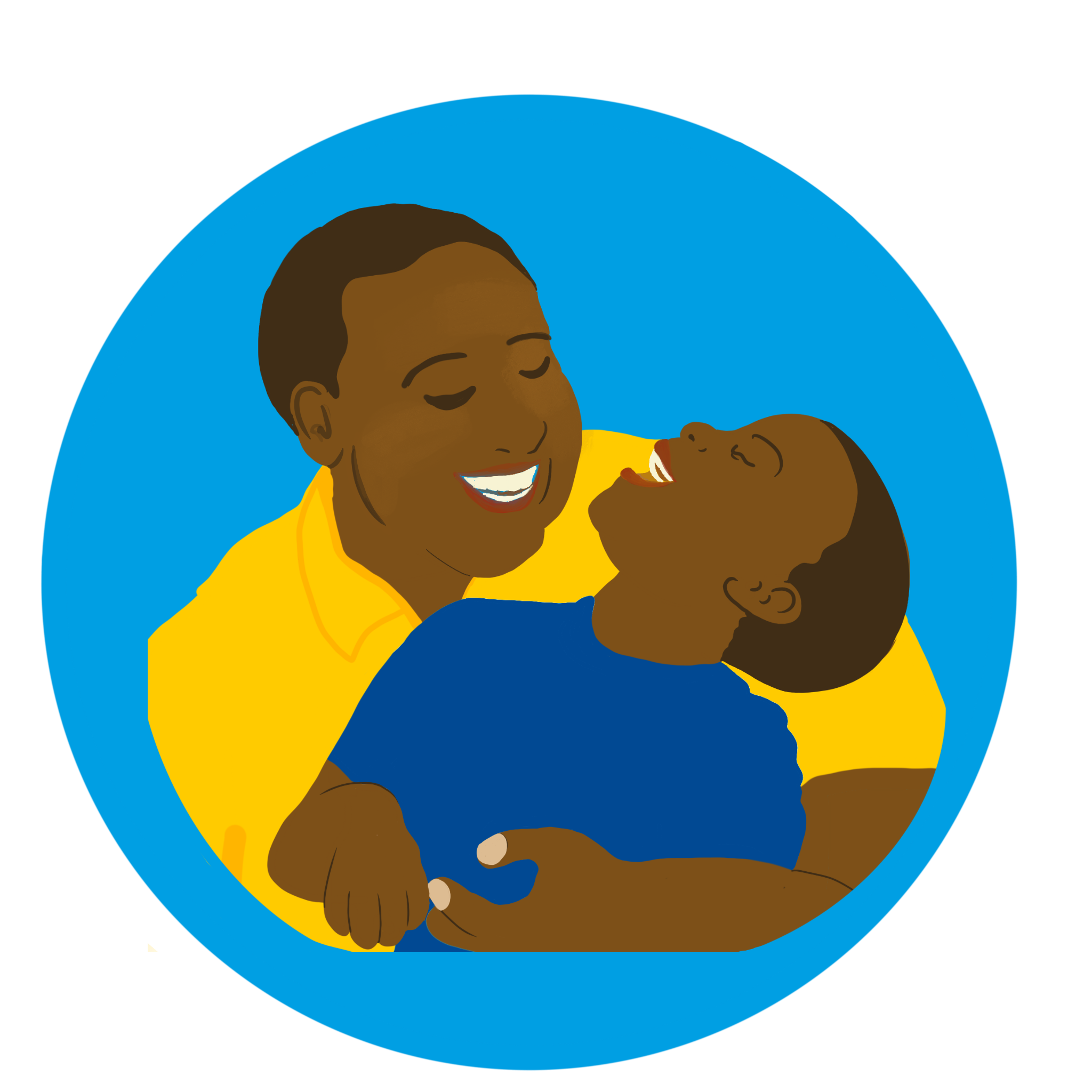 CAREGIVER WELLBEING is vital to our society's future. We offer special training modules, prices and partnerships for communities and organizations that focus on the needs of children age 0-10.
PARTNER WITH US TO BUILD COMMUNITY RESILIENCE
CORESZON is a cooperation-based project. This means that we work best when we work with others. We partner with humanitarian organizations, local NGOs and citizen-led initiatives to build capacity for community mental health. CORESZON is represented in Germany, Iraq and Kenya. Our team speaks Arabic, Dari, English, German and Kurdish.
As an individual citizen, as a group or an organization, you can join our endeavor to improve mental health equity by:
Preventing mental ill-health takes a whole-society approach that involves citizens in the creation and delivery of services. We bring professionals and non-professionals together to build capacity for community-driven care. 
We give partners tools to create their own, context-specific way of delivering our science-based prevention program. Partners share valuable knowledge with us about what it takes to integrate mental health promotion into their existing services. Our mutual learning creates value not only for beneficiaries in our respective settings, but also for our network as a whole.
Integration and cooperation between service levels are the keys to effective mental health promotion and community care. 
Highest need and lowest costs:
informal, community-driven care
CORESZON Partners strengthen this base, and help establish a new way of delivering mental health services from the bottom up. Peer-to-peer trainers not only share knowledge and skills. They can also contribute to the development of truly community-driven services by sharing what they learn with professional care providers. 
Establishing integration and cooperation between different sectors and professions takes time. But we've learned together that it's more than worthwhile to grow at the speed of trust. 
MEET CORESZON
Join a free online introduction to see how we make it easier to talk about mental health - and to take action for individual & community wellbeing!
WHAT DRIVES THE COMMUNITY RESILIENCE NETWORK?
Community wellbeing to me means humanity, whereby I am not only depending on myself but also on relationships and my environment. By promoting mental wellbeing I feel more compassionate to others. This gives me strength to practice self-care and give better support to those who depend on me.
Connecting people for wellbeing means to me... creating awareness on importance of having good relationships with your environment, friends and family who contribute a great deal to our mental wellbeing. My biggest motivation as a CORESZON trainer is the opportunity to share practical knowledge... simply because it creates awareness about our bodies. You get to know yourself better, which in turn helps you to notice and appreciate the people and the environment around you... hence improving more lives!
Community wellbeing to me is the combination of social, economic, environmental, cultural, and political conditions identified by individuals and their communities as essential for them to flourish and fulfill their potential in own spaces. I am part of the CORESZON training team because I also believe that depending on each other makes good things happen. At Coreszon we develop, act, think and feel through our interactions with other people.
Are you interested in our training and capacity building program? Write us a message, we look forward to hearing from you!
Even before the Covid 19 pandemic, one in four people per year were affected by mental health problems. According to worldwide estimates, the mental health crisis is set to cost the world economy $16 trillion by 2030, with 12 billion days of lost productivity due to anxiety and depression. Poverty and other socioeconomic stressors significantly increase our risk of mental illness. The impact of mental health inequity on our collective future calls for a sustainable, whole-society approach to solving the mental health crisis.
A WHOLE-SOCIETY APPROACH
The Community Resilience Network shares knowledge, skills and resources to promote mental health across cultural and economic divides. Our program is free of cost for families who are struggling to make ends meet. Those of us who can afford to invest in wellbeing pay income-based training fees. By learning skills to promote wellbeing together, we also learn from each other about what it means to navigate adversity.
Donations and external funding go towards our work in underserved communities. For many of us, access to programs like CORESZON is restricted by socioeconomic constraints and cultural barriers. Our community-based prevention strategy relies on collaboration with citizens and professionals to improve connection, cooperation and access to the resources that facilitate community wellbeing. 
BUILDING RESILIENCE TOGETHER
How resiliently we respond to crisis is more than just a question of individual behavior and mindset. The conditions that we live, play and work together in are at least equally important. We not only all have the ability to make a positive impact on these conditions; knowing that we can have an impact fulfills a basic human need: a sense of dignity, self-efficacy and control. These are all born from experiences of mutual trust and appreciation.
Our prevention approach is designed to promote awareness for this need and to facilitate mutual trust and appreciation in our everyday interactions. At home, work, play and school, and as citizens who take responsibility for a kind, just and connected society.